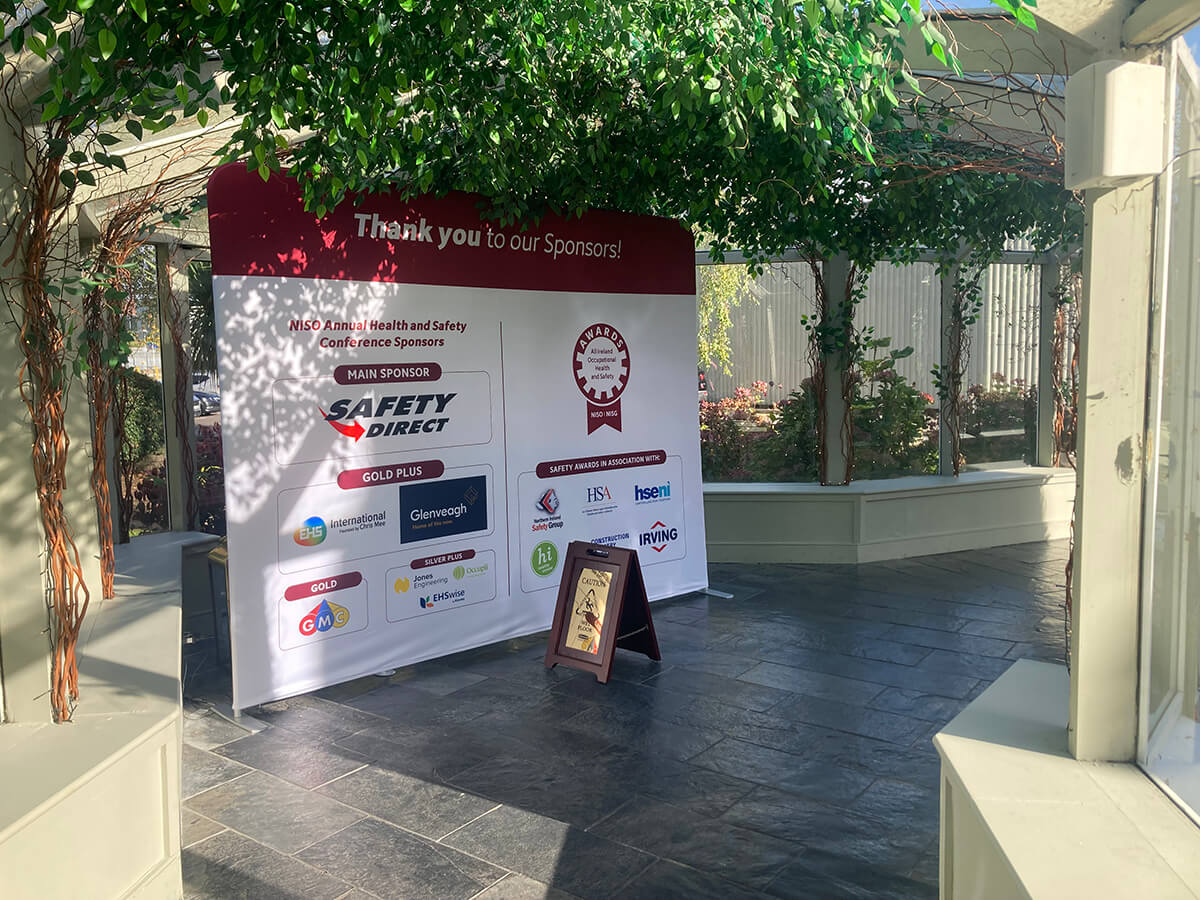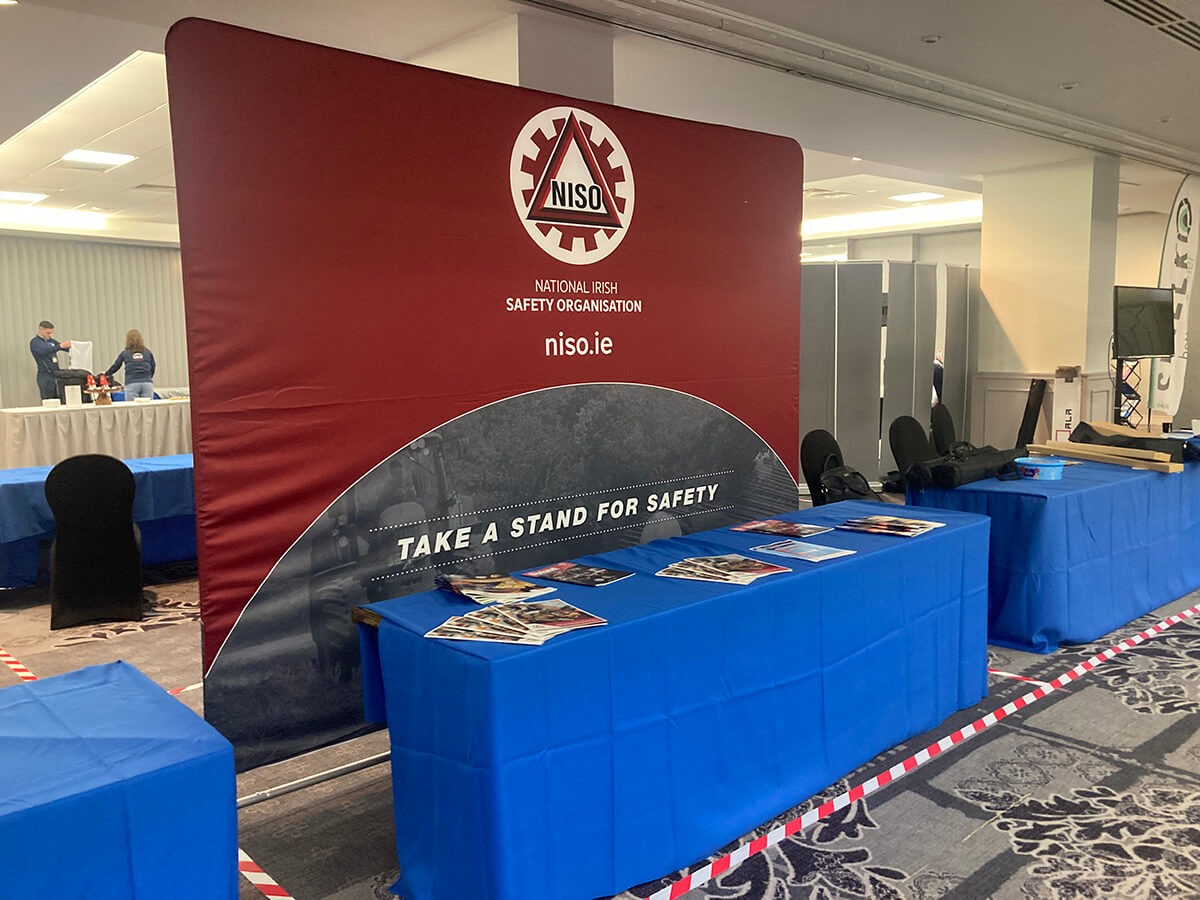 At SignWest.ie, we take immense pride in providing top-notch signage solutions to our valued clients. Our long-standing partnership with the NATIONAL IRISH SAFETY ORGANIZATION, spanning over two years, has allowed us to continually refine and innovate our offerings. We are thrilled to introduce our latest innovation in event signage, the Elephanto Smart Display system, a game-changing solution that promises to elevate your next event to new heights.
Unleash Your Creativity
The Elephanto Smart Display system offers an unprecedented level of creative freedom. Our most popular textile wall, built on the SMART DISPLAY system, comes packed with features that set it apart from the competition. Spanning widths from a versatile 2.5 meters to an impressive 6 meters, the Elephanto provides an expansive canvas for your imagination to flourish. Its standard rectangular shape, complemented by rounded upper corners, ensures a sleek and professional appearance that leaves a lasting impression on your audience.
Durability and Maintenance
One of the standout qualities of the Elephanto is the remarkable durability of its printed fabric. Your graphic design will retain its vibrant colors, even after repeated use, and if it happens to get dirty, fret not – the fabric can be conveniently washed in a standard washing machine. This feature guarantees that your investment will shine at event after event, maintaining its eye-catching appeal.
Aesthetic Excellence
The stretch fabric of the Elephanto fits seamlessly onto its aluminum wall frame, ensuring that it maintains its aesthetic excellence, even with repeated folding and unfolding. This level of quality ensures that your signage always looks pristine and professional, reflecting positively on your brand.
Advantages Galore
The Elephanto offers a plethora of advantages that position it as the ultimate choice for event signage:
Large Graphic Print Area: With the Elephanto, you receive a substantial canvas for your branding, messaging, and visuals, ensuring you stand out in any crowd.
Zipper Lightning Finish: The fabric with print is stretched and secured on the frame construction, giving your signage a sleek and polished look that captures attention.
One-Sided or Two-Sided Graphics: Choose between one-sided or two-sided graphics, catering to your unique display needs.
Quick Assembly:Thanks to numbered elements, assembling the Elephanto is a breeze, saving you valuable time during event setup and ensuring a hassle-free experience.
Stability:The system includes two metal feet for added stability, guaranteeing that your signage remains upright and consistently eye-catching throughout your event.
Everything You Need in One Package
When you opt for the Elephanto from the Smart Display system, you'll receive a comprehensive package that includes the Smart Display system itself, accompanied by a convenient carrying bag. This all-in-one solution simplifies your event logistics, making it easier than ever to transport and set up your signage, so you can focus on what truly matters – making a memorable impact at your event.
In conclusion, the Elephanto Smart Display system is the game-changer your events have been eagerly waiting for. It amalgamates creativity, durability, and ease of use, all encapsulated within a sleek and professional package. It's time to elevate your event presence and leave an indelible impression with the Elephanto Smart Display system from SignWest.ie. Don't let this opportunity pass you by; take your event signage to the next level today.
Visit SignWest.ie now to discover how Elephanto can transform your next event into a resounding success.