To celebrate Mayo Day 2021, on May 1st, here is a look at the logo we designed for the Home To Mayo 2022, Mayo Tourism and Diaspora connection initiative, by
Mayo.ie
Their initiative has been selected to be part of the Global Irish Festival Series – a joint initiative between Fáilte Ireland and the Department of Foreign Affairs and Trade.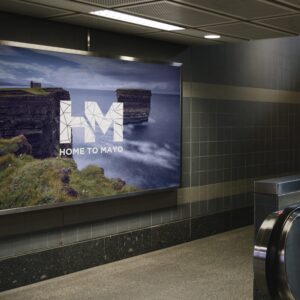 Home to Mayo will see a series of events running throughout the month of May 2022 incorporating existing festivals along with participatory experiences across towns in the county. Home to Mayo will also include the internationally celebrated Mayo Day. The campaign launches for Mayo Day 2021 and looks to encourage the Mayo diaspora to visit Mayo for the festival series in 2022.
Contact us today if you are looking for a new website for your business.
Call us on: 094 9382000
Email us at: info@designwest.ie