Signage is one of the most important parts for any business to have a successful marketing campaign. Signage represents your business and customers can immediately recognise a brand or product. Appealing and creative banners can set your business apart from your competitors. Good business signs are the most cost-effective and most efficient form of advertising to get brand exposure and attract customers. A recent survey has shown that nearly 76% of consumers said a store they had never visited before they entered simply on its signage outside. Understanding that your business is more than a logo. You must give your customers something that will make them remember you by. Below are the reasons why signage is important for businesses:
Enhances Brand exposure 
Customers are more than likely going to buy from a business that they have heard of rather than haven't heard of. Eye-catching signs exposes your company to potential new customers and over time may become new customers. Good signage will make your business stand out from the rest thus increasing brand exposure and a good chance of repeat consumers. Striking signs in the right places will automatically draw attention to your business and help your brand be remembered by potential customers. With all the different types of signage out there knowing which one will help you the best. Learn more about the benefits of signage for brand exposure!
Here are some of the types of signage available on the market 
Banner Signs 
Banner signs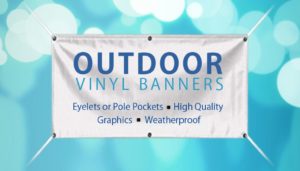 are very useful for all occasions. There are many different types available on the market from wind-proof banners, mesh outdoor, festival banners, etc. Banners can be used for indoor or outdoor advertising. They are the ideal and creative solution for your advertisement. Customised banners can be made with graphics and fonts to suit your requirements.
Shopfront Signage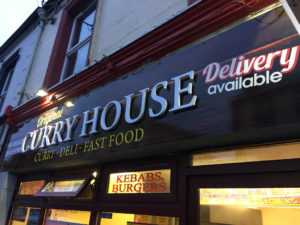 A catchy stand out shop front sign is the key to making you stand out to people when passing by. Having a plain shop front signage will go unnoticed. Your shop front must look unique and stand out from the crowd. Let's face it first impressions count.
Vehicle Signage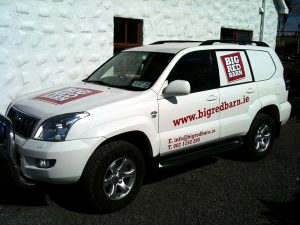 Vehicle signage is a very effective way of getting your message across to maximise your business with very eye-catching vehicle graphics. If you use a vehicle to carry out a public service it is always worth having vehicle graphics to advertise you while driving, parked up, and even while stopped in traffic.
It differentiates your business and makes you stand out from the rest of your competition 
The more unique and different your signage is, the more it will catch the attention of customers. This will help reinforce your business to be stand out and be different. Please take note to make sure you hire a professional signage company that will know what works best for you.
It is affordable and cost-effective 
Signage is a highly effective and inexpensive form of marketing. Once you have got the signage created and the initial investment there are no other further costs unlike other forms of marketing that require ongoing maintenance and updating. With the amount of exposure, you will receive it really is a worthy investment.
Continued all year around advertising 
Whether its indoor or outdoor signage it is continuously visible 24hours a day, 7 days a week, and 365 days of the year. No matter time of day or night the continued exposure makes it the best investment for you with no effort at all.
They are Functional 
Signage can play a very functional role in helping people directly to your shop and let them know when you have a promotion or sale happening in your store. They are effective for communicating with your customers and will improve their overall experience and make it an enjoyable one. Showing your customer where the products are in store and the services that you offer will be a major advantage to you and your business.
Helps improve relationships with new and potential customers 
Your signage should be designed in a way that will make your customers relate more with the brands you are selling. There are many ways to achieve this which are as follows:
Introduce your customers to special offers in store
Welcoming messages
Introduce new products to them
Show the quantities of your products
Encourage customers to come and visit your store again
The important thing to remember you need give a clear message so they do not get confused.
It is important during emergencies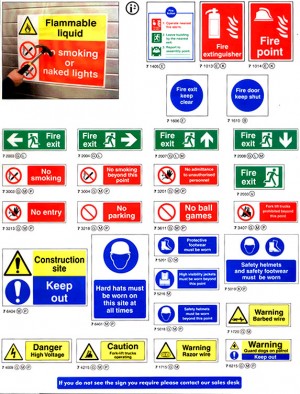 During emergencies, it is important that your customers can react as fast as possible. Signs that will communicate with them quickly like exit routes and where the fire extinguishers are situated if they are needed during an emergency. This way they will know exactly where to go and not have to ask for assistance.
Signage will help increase efficiency 
Modern forms of communication have overtaken conventional forms of communication such as emails. When you want to pass on important information to your employees you can use effective signs as your method. Your workers will see the message and won't need to waste time thus this will enhance the efficiency of your business. This way you will be able to get more out of your employees and your business will be more efficient and will grow faster.
Overall signage is like a salesperson for your business, therefore displaying quality indoor and outdoor signs is extremely important for portraying the right image for your brand. Remember the ultimate purpose of your signage is to let people know who you are, where you are, and draw them to your business. The simplicity of your sign is important, eye-catching and not to complicated. People need to be able to read it even from a distance. Make it large enough, easy to read, and very clear.